When you've just had a baby, the last thing you should be forced to thinking about is losing weight. Yet, society puts a lot of pressure on women to "bounce back" to their pre-baby bodies
Pregnancy and childbirth often leaves behind stretch marks, flabby skin and saggy breasts, a few of the many little trophies that may take a very long time to undo themselves.
While some women learn to accept these changes as part of their new parenting journey, not everyone can let go of their prior vanity image.
It's sad that women feel insecure about their bodies after childbirth. They should be proud since they gave birth to a child and provided a safe environment for the child to grow and survive for nine months.
In an attempt to abolish this personal stigma, which haunts so many women out there, Divine-Mothering a feminist organisation is trying to restore respect, dignity and self-esteem among them.
Photographer and mom Liliana Taboas hopes her "Divine Mothering" project will bring joy and encouragement to her fellow mothers by celebrating the many shapes and sizes of the postpartum female body.
Aimed at showing the beauty in the unretouched postpartum body, Taboas has made it her mission to help those struggling with body image issues, "humanize women's bodies . . . and to honor the changes that women's bodies undergo over time, such as during pregnancy and nursing," she said on her blog.
Taboas shared: "I want women to feel proud of their bodies."
"I want them to see the beauty that I see in the female form. Mothers are an incredible symbol of love and nurturing. Women's bodies are so often reduced to their sexuality. II'd want to remind women that their bodies are much more than that; they are capable nurturers and birthers. Mothers should be proud of what their bodies have accomplished, which is to bear children."
Taboas doesn't want to only reach this exclusive club of moms with her empowering photography. She knows "not all women are mothers" and hopes to "serve all women" with her work.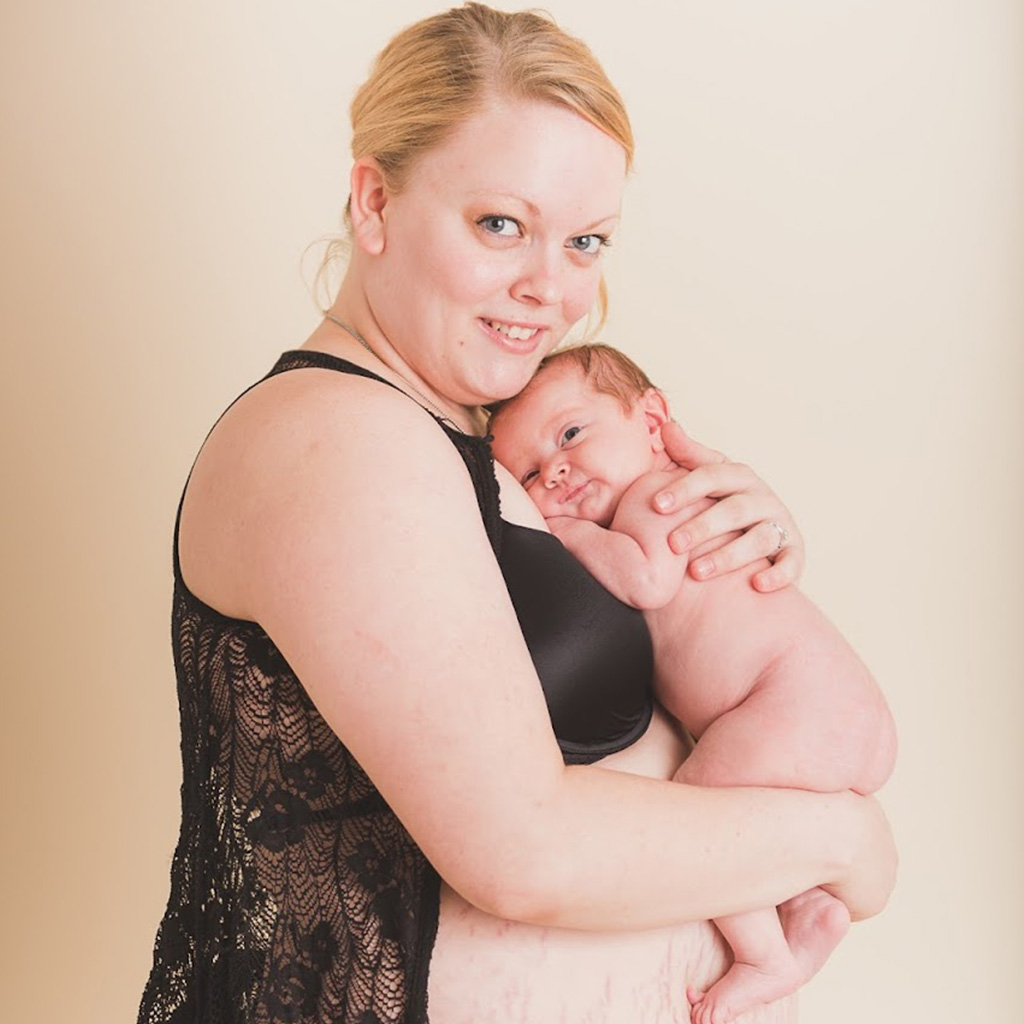 This project aims to reveal true beauty, real bodies, real women, and real stories. The ladies taking part just want their voices to be heard and their experiences to be recognized. With the validation that being a mother is enough, womanhood is powerful, and our voices united, we can make a difference for women dealing with body insecurity.