Being away from one's family is arguably one of the most difficult things a soldier has to go through throughout his or her duty. They had to miss out on so many family events, even something as important as seeing their child's birth.
Brooks Lindsey, a military man from Mississippi, nearly missed the chance to see the first few minutes of his newborn's life.
Since soldiers are allowed to travel back home for their child's birth only if the labor is complicated, Brooks thought that he wouldn't be able to be by his wife's side. However, the call from his wife Haley's doctor changed everything. "I received a call from my doctor that my pressures were too high, and the baby was being stressed and I was preeclamptic" she said. The doctor told her to be in a hospital in an hour because the labor must be induced.
This landed Brooks the permission to go back home. But things didn't go as well as expected. He could only book a flight for the next morning. "I was sure that we would already have a baby by then!" said Haley.
Even though he couldn't make it in time to see the birth of his daughter, his flight was delayed, allowing him to see everything through his phone. "My Doctor told my mother-in-law to pull the phone out and show him what was going on, " Brooks wife said.
His mom, who was in the delivery room with his wife, started a FaceTime call. Through tears, Lindsey watched his wife push as he sat on the floor in the terminal.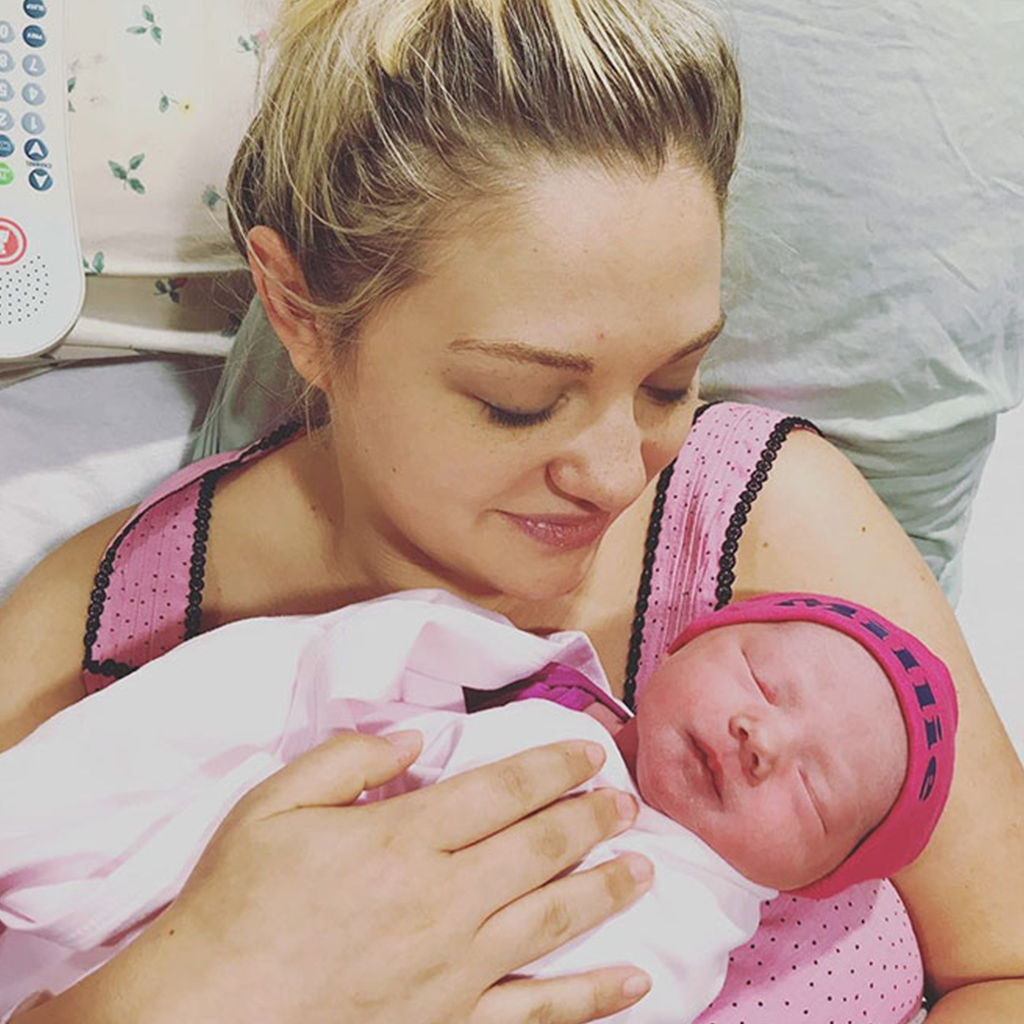 Despite the fact that the soldier had to board a plane, airport personnel allowed him to watch till it was over, after they heard Haley's doctor shouting "Don't let him board the flight! She's here! She's here!".
Tracy Dover, who was on the same flight to Mississippi, snapped a photo of Lindsey that went viral, racking up more than 115,000 shares and hundreds of comments.
"He was crying and our hearts were breaking. We all gave him space," Dover wrote in the post. "When we heard the baby cry, we all rejoiced for him."
Airport staff members let him keep watching on FaceTime until his daughter Millie was born at 5:23 p.m. Saturday. The baby girl was 7 pounds, 6 ounces, 21 inches long and two weeks early, her mother wrote.
The soldier made it to the hospital in Jackson a  few hours later to hold her. When he arrived at 7:20 p.m., his wife asked all 17 people in the room to leave so the two could share a moment alone with their daughter.