The beauty of nature is a source of inspiration for artists and designers and it surprises us in many ways. The internet is full of pictures and videos of the same to keep you mesmerised. In one such incident, Former Norwegian diplomat Erik Solheim shared a picture of a beautiful occurrence – "ice flowers" – on Songhua river in northeast China.
As the sun shines bright, it glistens well on the waterbody. The rays reflect on the translucent flowers leaving viewers spellbound. "Wonderful! Ice flowers on Songhua River in northeast China," Solheim captioned the photograph.
Netizens cannot stop gushing over the amazing photograph. A Twitter user commented, "Beautiful absolutely fantastic." Another user wrote, "Really amazing." A third user commented, "Wowwwww."
The formation of ice flowers is highly dependent on weather conditions and are most commonly found on shrubs, as per People's Daily China. After admiring these stunning ice flowers, one cannot help but marvel at nature's wonders.
They are usually formed on shrubs. The best time for the formation of ice flowers is during the morning of late autumn or early winter. The temperature drops below the freezing point, but the ground temperature does not drop as far, providing enough time for the production of ice flowers.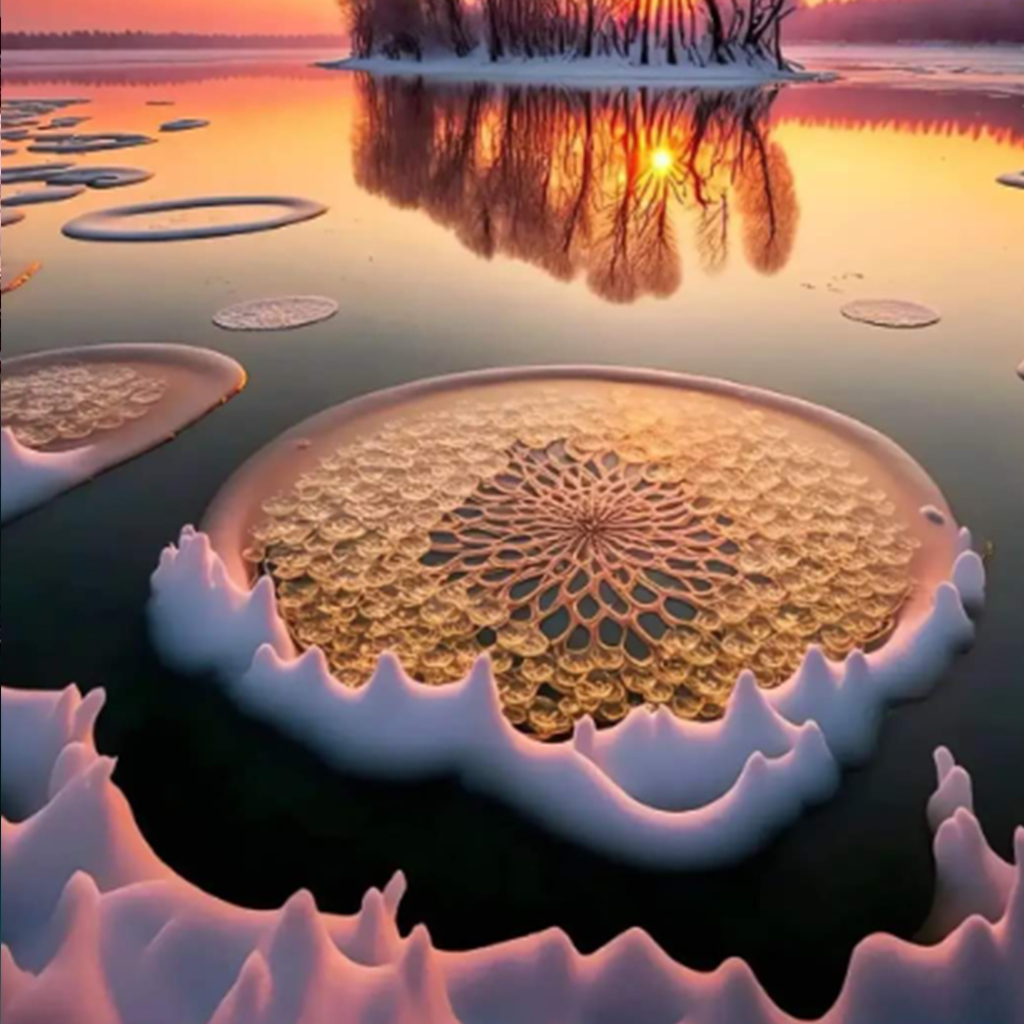 A devastating blizzard recently wreaked havoc in the US, leaving Niagara Falls frozen. Numerous people flocked to the location in order to catch a sight of the famous waterfall since the severe weather created a scene straight out of a movie. Images captured by a drone camera show the waterfalls to be mythological in appearance, with the foot of the falls being covered with white and ice slabs.