Artist Debra Bernier scours the natural settings around her home to cultivate her artistic practice.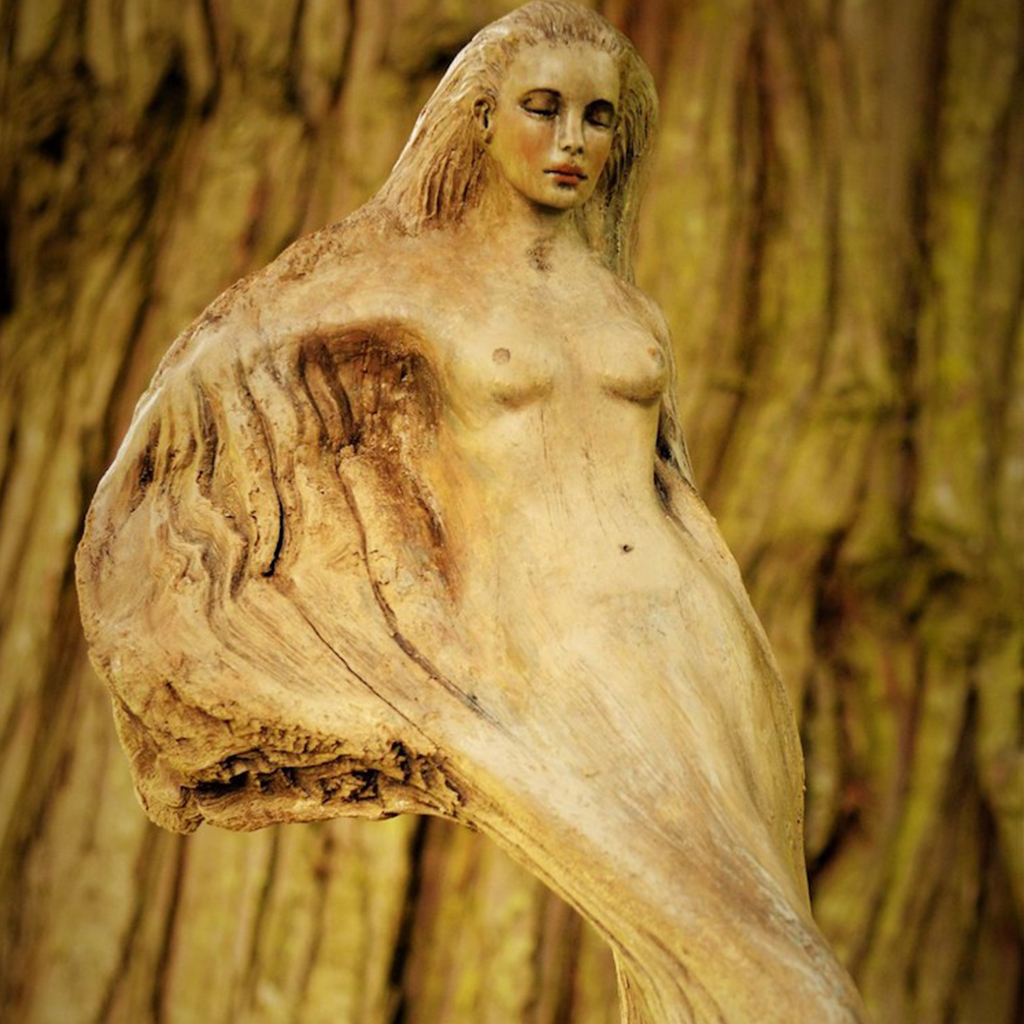 The artist, who works in sculpture, creates whimsical figures out of objects she discovers while walking along the local beach that capture the same sense of amazement she feels when she is outside.
"While I walk in the forest, explore tide-pools or beach-comb," she said "I am in awe of Mother Nature's creations."
Being in nature is both a healing practice and one that Bernier views with reverence. It holds a lot of meaning in her life and as a result, is the driving inspiration for her hand-carved work.
"I'm surrounded by colors, fascinating shapes, and intricate designs," she explains. "These natural sculptures might occasionally be simply produced, such as a spider's web or the hues on a leaf. Other times, something I can grasp in my hand, like a stone or a fossil, took millions of years to produce."
She is grateful for these wonderful concoctions and carries on their tradition with her own contributions. "There is a sacred connection between us and the natural world that is unseen. I try to make this unity visible through my art."
The feminine nymphs and portraits of human faces on driftwood represent the final chapters in the objects' stories.
"I'm enchanted with how each piece of driftwood is different," Bernier says. "There are many influences that shape a piece of driftwood; weather, water, sand, bugs, rocks, even the moon and its effects on the tide play a part in its formation."
She sees driftwood as its own sculpture that's been crafted by nature and time. "In my studio, as I work on a piece of wood, I consider this trip and how I may give it a satisfying conclusion as a piece of art."