The Christ the Redeemer statue has been regarded as a landmark of Brazil ever since it was completed in 1931. Located atop the Corcovado mountain, the sculpture is 98 feet high and presents itself as if Jesus Christ is overlooking Rio de Janeiro. Its monumentality, symbolism, as well as the unbeatable views one can get from its lookout, draw about 2 million visitors each year. Now, this Brazilian icon is getting attention due to a very different reason. Recently, the Christ the Redeemer statue was struck by lightning, and a photographer named Fernando Braga was in the vicinity to capture the electrifying moment.
Fernando Braga captured the stunning scene when a sudden thunderstorm hit the coast. He then posted the photo on Instagram.
"DIVINE LIGHTNING !!! IT'S FRIDAY!!!" Braga wrote in Portuguese. He said he snapped the photo around 6:55 p.m. Friday, using a Nikon D800 camera.
The photo has garnered over 168,000 likes since it was posted. On Twitter, the photos have been viewed more than 20 million times. The image spurred numerous Thor and Zeus jokes.
"Mom! Thor and Jesus are at it again!" one user commented.
Christ the Redeemer, which has been named one of the seven modern wonders of the world, towers over Rio de Janeiro at over 2,000 feet on Corcovado Hill. Built in 1931 with 700 tons of concrete, the statue has become an emblem of the city as well as a national symbol for Brazil.
The statue is struck by lightning between three and five times each year, according to the BBC.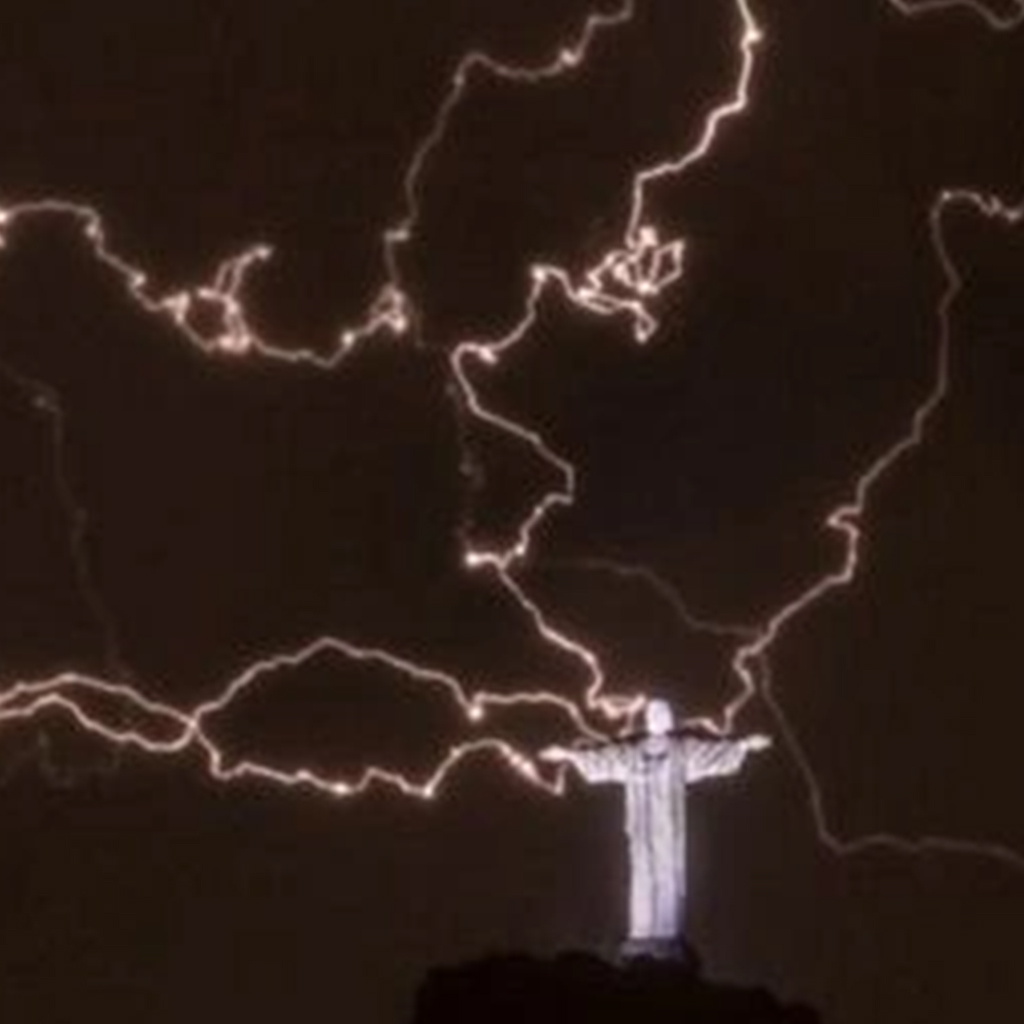 The statue's right thumb needed to be repaired after it was chipped during a 2014 strike.