Obedience is the most important thing to God! Everything God asks us to do is for our benefit so we should quickly and promptly obey Him.
God uses everyday life to teach us important life lessons, obedience is the most important thing to God, learn to obey God in the little things so you won't miss out on the big things He has for you!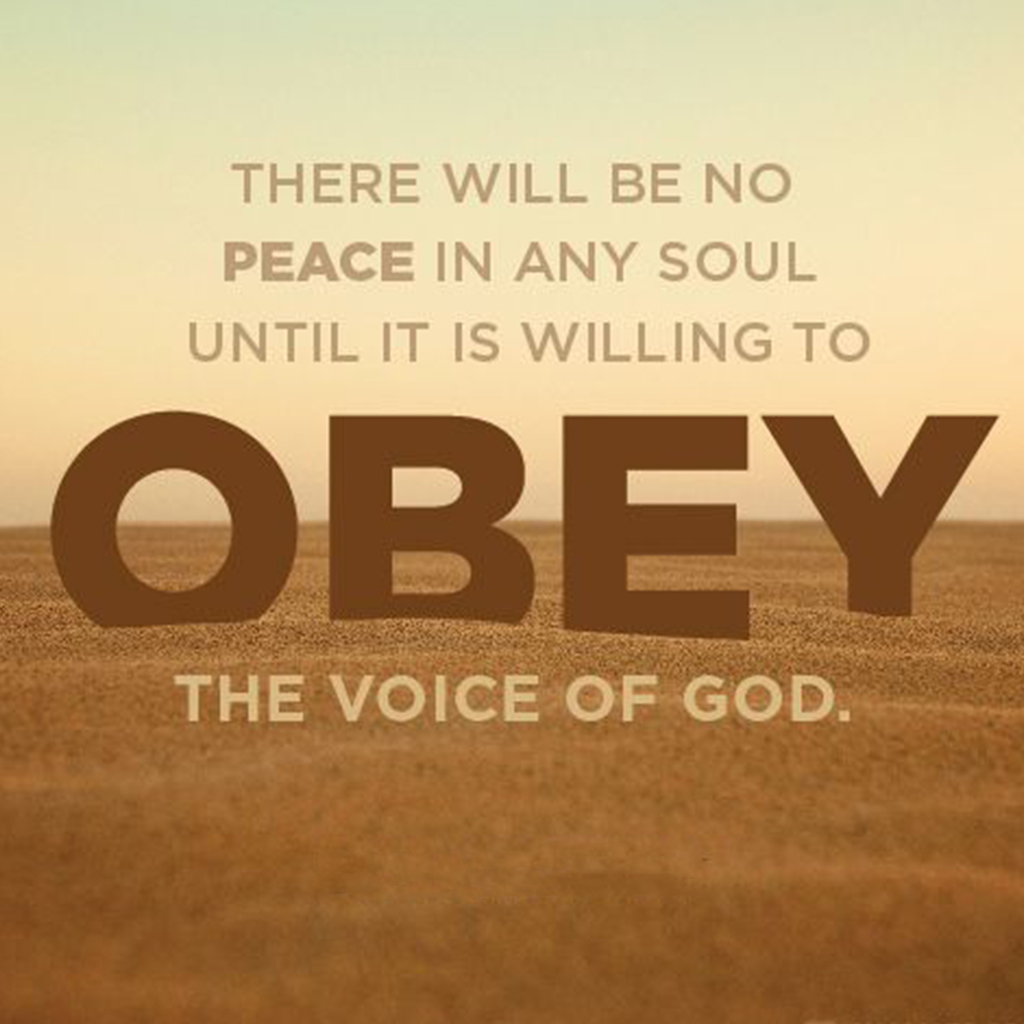 We do not take steps of obedience and overcome difficult times because we feel like doing so or think obedience is a good idea. We do it because we love God, we know He loves us, we want to obey Him, and we know His ways are always best for us!
God's blessing on your life is according to Who He is, not according to who you are. His blessing comes from what He has not from what you have. Your obedience opens the door to His unlimited supply!
When Jesus performed His first miracle, He was at a wedding celebration. His mother knew that in order to see His power at work, there was one key: "Whatever He says, do it." The same is true for us today. Obedience opens the door to His blessing!
When you have seeds in the ground, you can expect a harvest! If you are looking for the blessing, make sure you've sown your seed. Watch and see God meet every need that you have when you walk in obedience to Him!
Faith and action go hand in hand. When we step out in obedience to God, it's like working a muscle. When you take action and use a muscle, it grows. When we use what we have spiritually, we grow stronger and increase, too!
God delights in our obedience. Pray and obey because God has given you the capacity to do both.
Prayer for Obedience: "Thank You for leading me, God. I pray that Your strength and wisdom would be with me as I make decisions that follow Your path. Help me to put Your Word to the test in my life so that my obedience will be a blessing to everyone who sees You working in me.
Lord, help me to stay focused on You so the obstacles that come up won't seem impossible to overcome. I know all things are possible through You, and I thank You for the privilege of doing any small task that brings You glory. Let my name be forgotten, Lord, and Yours be remembered. Amen."