A WOMAN told she was infertile by doctors has given birth to a "miracle" albino baby. Shannon Conarty was told she had a 10 per cent chance of conceiving naturally.
The 22-year-old was diagnosed with polycystic ovary syndrome (PCOS) – a condition that can stop a woman's ovaries working properly, and makes it harder to get pregnant. She had been trying to conceive for three years, but each month her hopes fell short. When she was startled to learn she was expecting in January 2018.  Shannon gave birth to a healthy baby girl named Ava in September 2018.
Shannon says: "Becoming a mum has always been a dream of mine. "Ava feels like a little miracle, and even more so after she was diagnosed with albinism." Albinism affects the production of melanin, the pigment that colours skin, hair and eyes. It affects around 1 in 17,000 people in the UK.
Shannon, 17 married her husband Tom Kane, 30. She says: "We fell in love and when I revealed that I was unlikely to have children, Tom was understanding.
"When I was 18, we started trying for a baby, but I never fell pregnant. Every month when I got my period, I was devastated. And the thought of never having children made me feel depressed."
"We even made the decision to do IVF if I wasn't pregnant by the time I was 25. Surprisingly, Shannon found out she was pregnant three years later, in January 2018."
"When she was born, I noticed she had red eyes and white hair, but thought nothing of it." The color of Ava's eyes worried her health visitor when she was just two weeks old. The newborn's albinism was discovered a month later.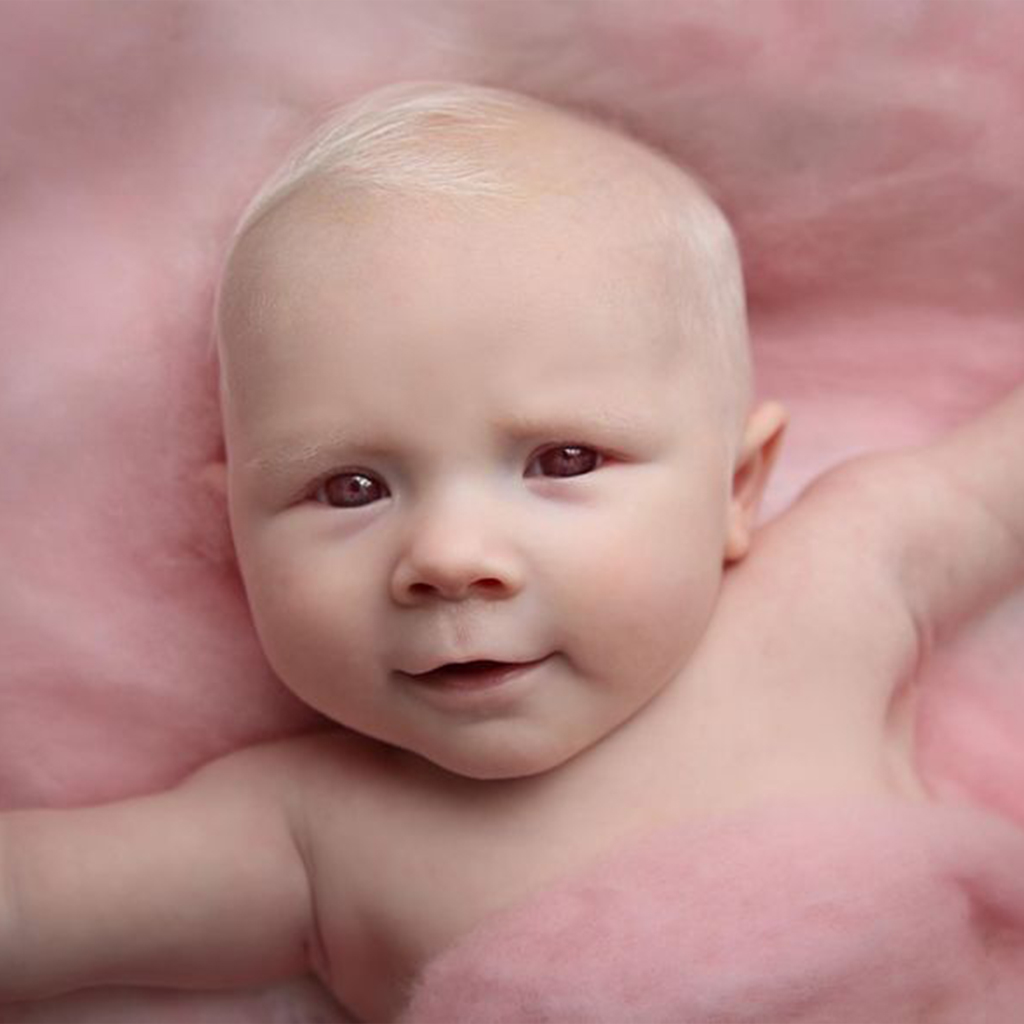 "Ava will always have white hair and red eyes. We won't fully understand the extent of her partial blindness and increased sensitivity to sunlight due to her albinism until she is older." But the tot's unusual eye colour draws in strangers.
Shannon says: "Every time we leave the house, people comment how beautiful she is. "But despite the admiring remarks, I do worry about her when she gets older."
"Due to her sight problems, she'll be unable to drive and I worry about her being bullied at school. "But me and Tom will raise her to love herself as she is. "After all, she's our little miracle!"