A group of whale watchers almost missed out on the moment of a lifetime after a sneaky whale rose up right behind their boat while they were looking the other way.
The group was pictured waiting patiently with their cameras poised, but very nearly missed the spectacular encounter by looking the wrong way while the whale surfaced a matter of feet away from their boat.
They were all looking the other way, waiting for a whale sighting with their cameras at the ready, and they almost missed the incredible encounter just behind them. Thankfully, one of the party members turned around just in time to see the massive whale, which was only a few feet away, before it vanished back into the water.
The boat's jubilation after capturing the incredible encounter may be seen.
These photos were taken from a boat just behind which shows the incredible scene that takes place.
Smith, who was on the boat said the whale "slowly and silently stuck her head high above the water to look around. I was in another panga a few dozen feet away and caught the moment right before everyone realized she was so close."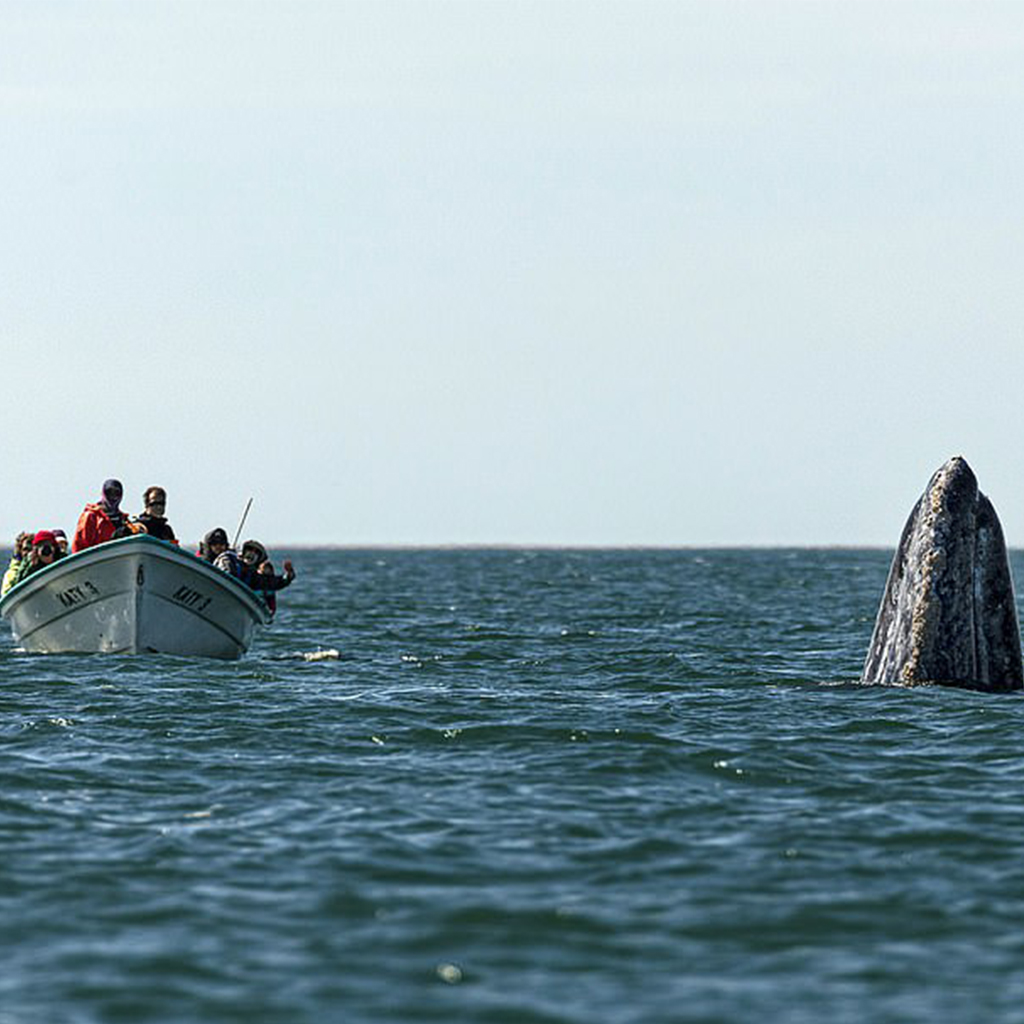 Eric J Smith, who was in the boat behind, captured the pictures of the near-miss. The 49-year-old photojournalist from Los Angeles stated of the encounter:
"She slowly and silently stuck her head high above the water to look around. I was in another panga a few dozen feet away and caught the moment right before everyone realized she was so close."
"Whale photography involves a lot of luck, but the key is to always be on alert and ready. On a whale-watching voyage, it is easy to get complacent because there is a lot of waiting. It seems like the moment you let your guard down a spectacular breach occurs."