A mateur photographer Laura Rowe was simply out on a Sunday drive around East Texas with her boyfriend when she happened upon a spectacular scene. What had begun as an ordinary day became much more when Rowe captured an explosive image of storm clouds that appeared poised to burst due to reflected light from the sunset.
She shared one of her photos on Twitter, where the photo garnered more than half a million likes and about 77,000 retweets.
Ms Rowe wrote: "I knew it was amazing to witness God's creation, but I didn't know it would explode like this on social media."
"I'm just a girl with an iPhone and nothing else to do on a Sunday afternoon at the right time."
Ms. Rowe's stunning storm cloud has received a positive response from weather watchers around the world—chasing the storms for a great burst of photos isn't for everyone everyone, but thanks to this cheeky Texas girl we wouldn't have to.
Looking at the photo, it's easy to see why it went viral. It's hard to believe, but the photo was captured on a smartphone—an iPhone 11 using its wide-angle lens. Although the clouds themselves are impressive, the ethereal glow that seems to emanate from within is what truly distinguishes it as a one-of-a-kind picture. Rowe has been pleasantly surprised by the response since presenting her work.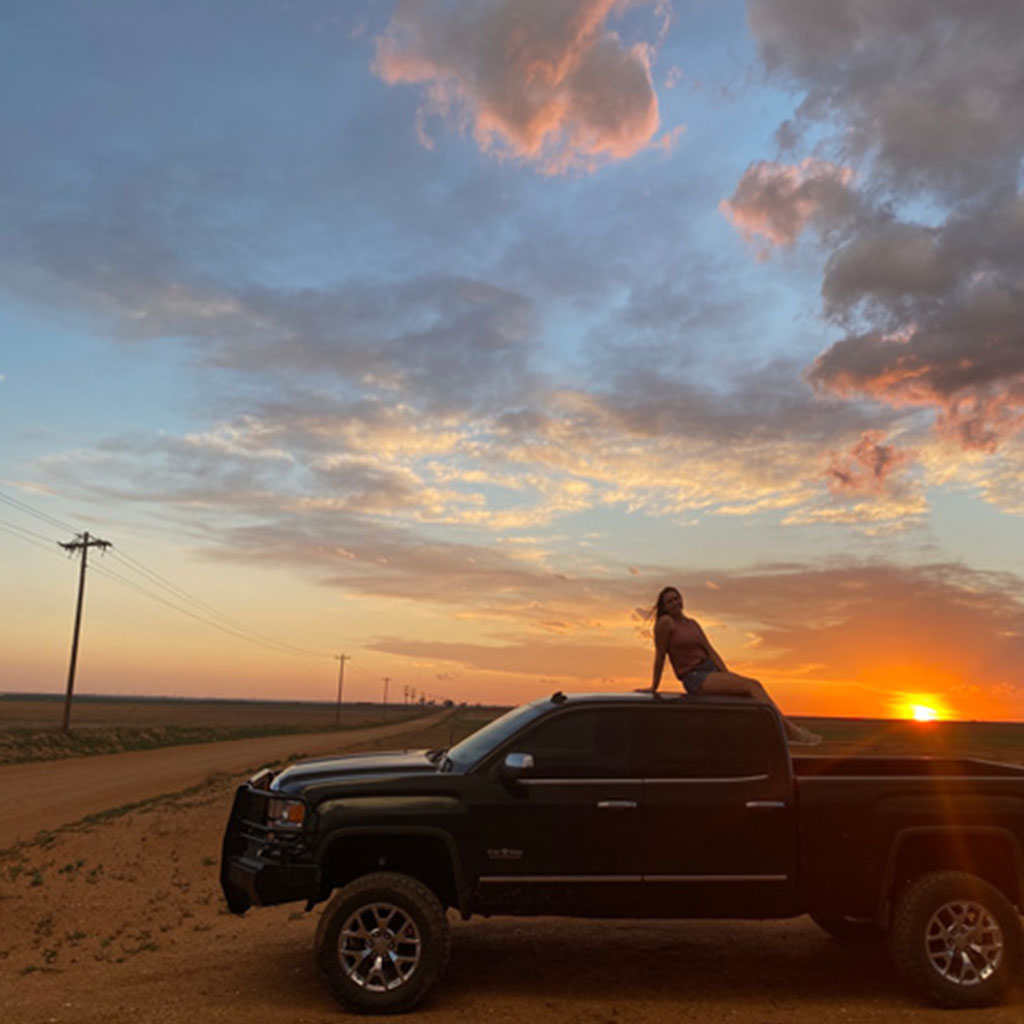 "The response that I have had to this photo is so incredible," she admits. "I have had people from all over the world send me messages about how the photo has inspired them or what it means to them. It makes me feel so blessed. I truly feel like God put me in the right place at the right time."
At the same time, it's been a learning experience for Rowe, who is working to get a handle on the ins and outs of copyright. "I hope to learn more about photography and artists' rights since mine have been taken advantage of so often through this experience," she shares. Still, the positives far outweigh any negative aspects.
"At the end of the day, all of the nice messages and the people that are supporting me make it worth it. Like I said before, I truly do feel like this is a blessing."