Stand strong and declare that victory is already yours. Face each day with faith and expectancy, and see God's hand in every area of your life!
Today, if your mind is stuck in the past or with old, negative thinking, it's time to reprogram your mind. How do you reprogram your mind? With the Word of God. When you meditate on His truth, it will set you free. When you declare His promises, it will set your focus. When you keep your mind stayed on Him, you are renewing your thoughts.
Remember, through Jesus, you are a new creation. The old is gone, and it's time to embrace the new that God has for you. Even if you can't see it, even if you don't fully understand, take a step of faith and declare His Word. Declare, "I am more than a conqueror! I am the head and not the tail! I am strong in the Lord and in the power of His might!" As you meditate on His Word, your mind will catch up, and you will be in the position to receive all of the spiritual blessings He has prepared for you!
I Declare that you are Blessed with Wisdom, Direction, Courage, Vitality, an obedient-Heart, a positive-outlook, Good Health, with Energy, that you live a long Life, with a good-family, good friends and healthy-relationships – that your Children will be mighty.  I Declare that you are Blessed with Protection : that God is Guarding and guiding you.  That the Angels are watching over you and your family.   I Declare that you are Blessed with Promotion, with Success, with Good Ideas, with Creativity.
Whatever you put your hand to will Prosper and Succeed.  You will be Blessed in the city and Blessed in the country.  You will be Blessed when you come-in and Blessed on the way-out.  That you are above and not beneath.  I Declare that the Generational Curse and every negative word is Broken and negativity is Released.  This will be the year of God's Favor, Freedom from every bad-habit, Recovery of everything that was lost.  From this day-forward, you will know a new Freedom, a new Happiness, a new Fulfillment.  I Declare that you are Blessed!  In Jesus' Name we ask these things.
May the LORD bless you and Keep you May the LORD show you his favor and have mercy on you.  May the LORD watch over you and give you his Peace.  In Jesus' Name.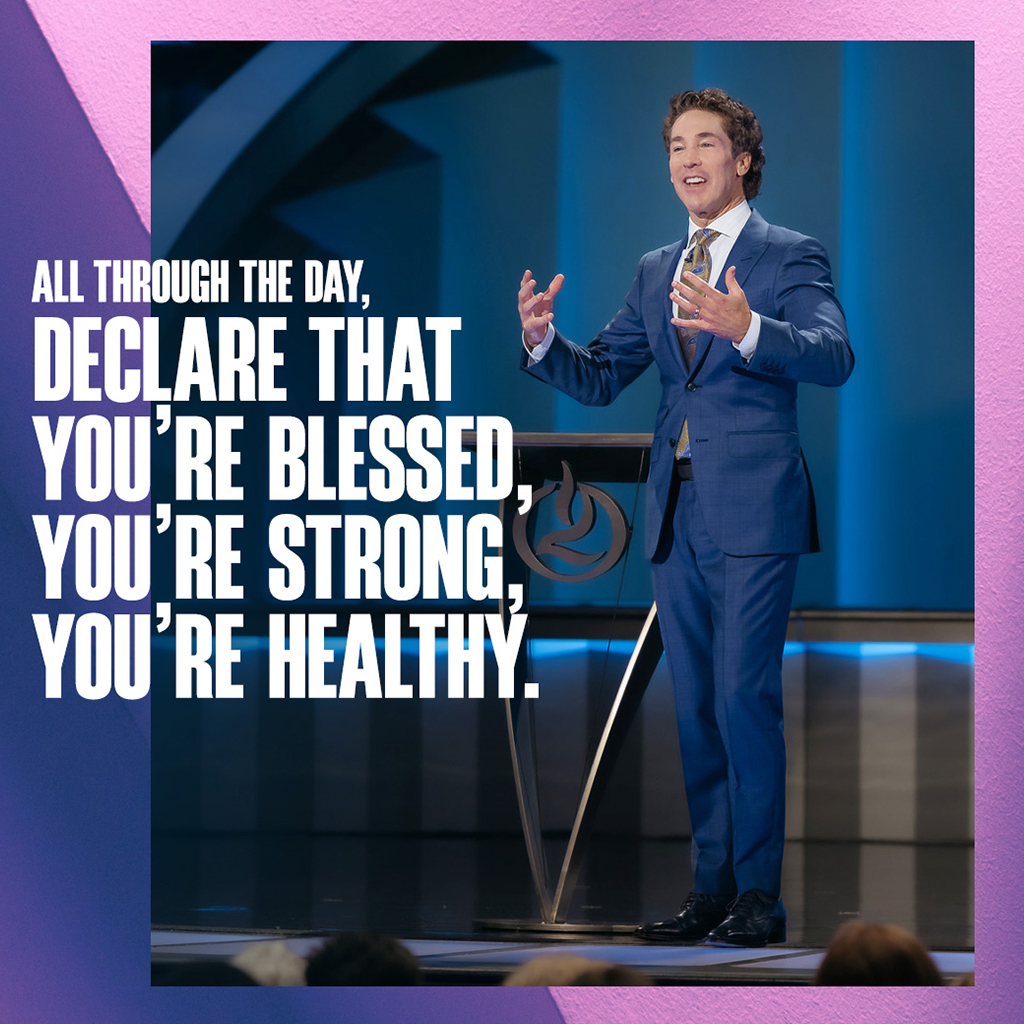 Believe and declare that you are strong, you are victorious, and you are able. You're going to accomplish dreams bigger than you imagined, overcome obstacles that look insurmountable, and reach the fullness of your destiny!
Believing God's Word will give us the the faith and courage to defeat every thought of fear and will strengthen us to overcome any obstacle that comes in our way. We always have to remember that God us with us and that we are destined to live a victorious life.
Decide today that no matter what's going on in life around you, you are going to magnify your God. Talk about His goodness. Talk about His faithfulness. Declare that He is working behind the scenes on your behalf. Exalt His name today and lift Him up.
Today I declare that you are well-able, strong, equipped, and empowered to do everything that God has called you to do. I declare that you are blessed abundantly by Him! May God prosper everything you set your hand to, in Jesus' Name!